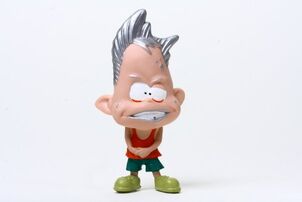 Stink Blasters were always my favorite toys when I was in 1st-3rd grade. Sadly I no longer have my Stink Blasters (kicking myself for it) but I want these to be preserved, so I come here to share my knowledge.
My Top 11 Favorite Stink Blasters
[
]
Why top 11? http://www.youtube.com/watch?v=4xgx4k83zzc
Barfin' Ben
Tony Anchovy
Blue Cheese Charlie
Dog Breath Danny
Fish Mouth Fred
Porta Potty Paul
Butt Breath Bob
Cow Pie Pete
Broccolli Bil
Master Blaster
Monster Mouth
My favorite wikis
[
]
Wiki Projects
[
]
Further work on this wiki
Featured Links!
[
]